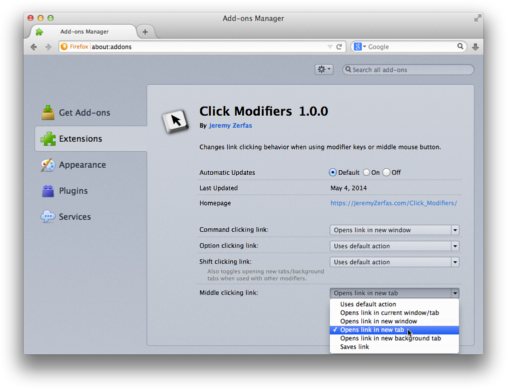 Change the action that occurs when you click on a link in Firefox while using a modifier key or middle mouse button.
Choose between several actions to use when clicking on a link.
Completely free and open source.
Works on Firefox v10 or newer.
Installs without needing to restart Firefox.
Install Click Modifiers

for Firefox